Latest News
20th Anniversary Dinner Dance
Our club has reached a major milestone. Come and join in the celebrations!
Tickets can be purchased from the Ellis Park Canteen or EFT deposit (see below).
For ticket enquiries contact Teresa (email) secretary@adelaidecomets.com.au
(mobile) 0401 627 215. Click here to see the flyer.
Date:
Saturday 31st May 2014
Time:
6.30pm
Venue:
Krystal Function Centre
7 Church Street, Port Adelaide
Cost:
$70 per ticket (Adults)
$40 per ticket (age 6-17)
$10 per ticket (age 5 & under)
Includes food, beer, wine & soft drinks, entertainment & more!
For EFT deposit use the following details:
BSB: 942501, Account: 1041433, and enter your name as the reference.
Junior Uniform Update
| | |
| --- | --- |
| | The 2014 Junior Uniform will be available for collection at Ellis Park from 6pm onwards on the following dates, and the balance of Registration fees must also be paid. |
| All Teams: | Tuesday, March 25th |
| All Teams: | Friday, March 28th |
Merchandise
Club apparel will be is available at Ellis Park from Thursday March 20th. For more details click here
South Australian NPL Website
Football Federation SA is pleased to announce the launch of the South Australian National Premier Leagues Website.

The website can be found at www.nplsa.com.au.

SA National Premier Leagues news can also be tracked by following @FFSANPL on Twitter.
2014 Sponsorship Packages
2014 Sponsorship packages are available now!

Join us in the FFSA Premier League for what is sure to be an exciting season.

Packages start at $500, for further information and queries send an email to sponsorship@adelaidecomets.com.au
Active Club Grant for Training Coaches
We are pleased to announced that we have been awarded an Active Club Grant to the value of $3,080 for the purposes of training our coaching staff. The photo below shows our Grants Officer Michael Malavazos receiving the cheque from Rachel Sanderson MP. Adelaide Comets are extremely grateful to the Active Club Program for its support.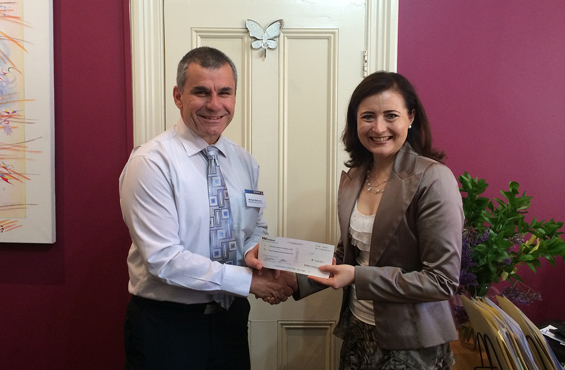 Seniors Presentation Night Photos
Click here to check out the photos from the 2013 Seniors Presentation Night, held at Pavillion on the Park.
Juniors Coaching Expression of Interest- 2014
West Bromwich Albion - July 2013 Camp Report
After months of negotiation and expectation, the WBA School holiday soccer camp took only a week to prove a great success in partnership with the Adelaide Comets.
The camp was delivered by Technical Director Melvyn Wilkes and his coaching staff Adrian Dove (Goal Keeper Coach), Lee Gardner and Jonathon Rogers.
Click here for the full report by our Junior Technical Director Doug Paterson.
Kanga Cup 2013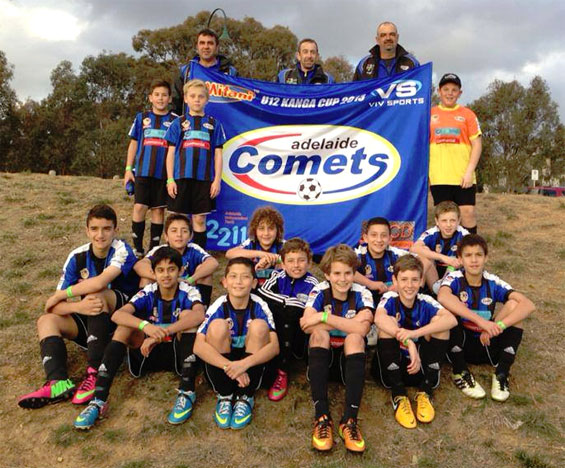 Report from Coach John Falidis:
What started as a brief chat over a coffee in January with my Team Manager George about the 'Kanga Cup' which I had heard of but knew nothing about, eventuated into one of the greatest experiences 14 kids and 22 other parents, friends, brothers and sisters will have in their lifetime.
For the players themselves the experience of being together for 7 days, training, playing and the challenges that were put in front of them they will not forget, and more importantly all done in a Comets shirt !
See the FULL report here.
Sport SA and Club One Grant
Adelaide Comets Football Club are proud to announce that on the 27th July 2012 they were successful in receiving a $1,400 grant from Sport SA and Club One for the purchase of four portable goals, in this case these funds contributed half of the total $2,800 cost.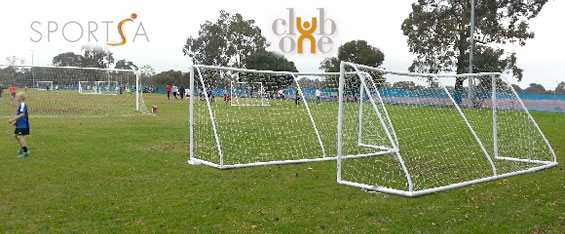 The purchase of these goals has enabled the club to continue its Junior Development Program through the availability and provision of suitable equipment.
This Junior Program is critical to one of the key objectives of the club to promote active lifestyle through the enjoyment of the game of soccer for both male and female adults and children.
Adelaide Comets Football Club extends its sincere appreciation to both Sport SA and Club One for their generosity.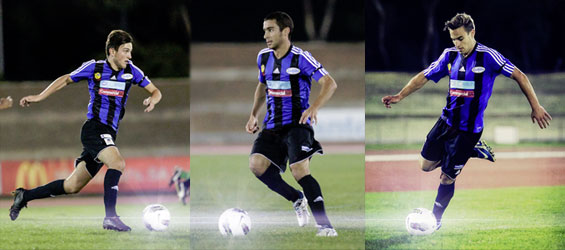 Subscribe to our Email Newsletters
We have a new email subscription service where you can selectively subscribe for Comets Seniors news, Juniors news, 7-a-side news or to the Score Service where you can receive the scores and goal scorers from Comets games.

Click on the image to subscribe.